Next week in Coronation Street, we'll see a major development in the relationship between Maria and Aidan.
It all starts when Aidan asks David about his relationship with Maria and wonders if it's friendship or something more. Aidan tries to disguise his interest in Maria but when David tells Maria that Aidan's been asking after her, she's secretly pleased, realising Aidan must still have feelings for her.
Then, Aidan has to attend a business lunch which Eva refuses to accompany him with, saying that she's fed up with him not taking any interest in her. David overhears this and tells Maria she could go to the lunch with Aidan instead, to wind him up and get her revenge. At the lunch Maria masquerades as Eva, regaling her audience with hilarious stories about Aidan. But Aidan's fuming and orders her to leave.
However, as Maria walks home after the lunch, Aidan insists on giving her a lift back to the street, aware of her tag curfew. Having arrived back home in the nick of time Aidan and Maria are riding high on adrenalin.
The chemistry between them palpable, will Aidan and Maria be able to keep their hands off each other?
Read more Corrie news and spoilers at Coronation Street Blog
---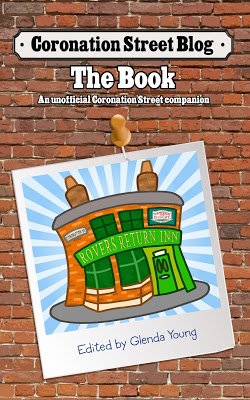 Please read
our advice for leaving comments on the Coronation Street Blog
All original work on Coronation Street Blog is covered by a
Creative Commons License