There's an interview this week in the fab
Inside Soap magazine
, with Sonia Ibrahim, who plays Mel in Coronation Street. She's always lurking, that Mel one, isn't she? Always lurking around a corner, listening and not saying much, not speaking out, not helping Bethany.
Why not?
Well, Sonia says this to Inside Soap: "Deep down, Mel loves Nathan. She hopes he will come back to her. She's petrified of him and jealous of Bethany because deep down, she loves him.
"Mel is actually being just as manipulated as Bethany is. She has been abused by Nathan so she knows what he is capable of and how scary he is. But in her eyes, he did save her from a terrible upbringing - even though he didn't make life any better with the things he did to her."
Sonia says we'll definitely start to see a more human side to Mel as Bethany's story progresses. "Nathan tells her that if Bethany isn't there, she'll take her place and Mel doesn't want to go back to that."
She also reveals that as part of the research for this horrible storyline she went to the Escape Charity launch where she listened to stories from survivors which broke her heart.
More Corrie news and spoilers at Coronation Street Blog
---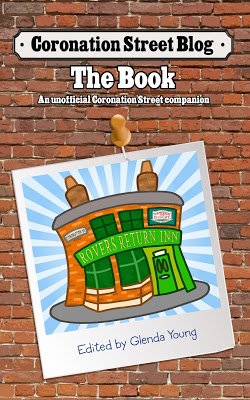 Please read
our advice for leaving comments on the Coronation Street Blog
All original work on Coronation Street Blog is covered by a
Creative Commons License