News that
Hilda Ogden's curlers, pinny and headscarf are going up for sale
has set me off thinking.
The curlers that Jean Alexander wore as Hilda on Coronation Street were voted fans' favourite Corrie accessories in a poll we ran here on the blog.
You can find out more on that here
.
Can you imagine any of the current Coronation Street accessories having such an impact in a year's time - in ten? in twenty? Will fans be rushing to auction in the year 2037 to buy Liz McDonald's zig-zag necklace, for instance, or Roy Cropper's bag?
In the past, accessories such as Bet Lynch's ear-rings, Ena Sharples' hairnet and Deirdre's glasses became an integral part of the character.
But what accessories have we got now that identify characters quirks and traits?
What would you say are the
current
Coronation Street accesories which add an extra bit of sparkle to the show?
---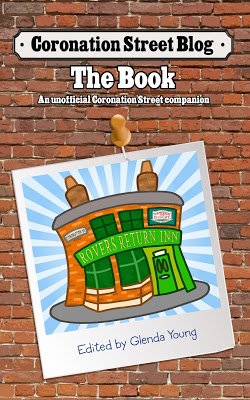 Please read
our advice for leaving comments on the Coronation Street Blog
All original work on Coronation Street Blog is covered by a
Creative Commons License