Marc Baylis, who returned to Coronation Street this week as Rob Donovan, was interviewed on ITV's This Morning this week.
He revealed how Rob is out of prison and in hiding in the Victoria Court gym. Marc says: "There's been an incident involving the police and a third party whilst Rob was being transferred to another prison. So the whole scenario we've got going on is 'What Will Rob Do Next?' "
Asked if it was just coincidence that Rob was back around the same time that Ken was attacked, Marc smiled and teased: "Who knows?"
He revealed that Rob was "the heavy breather in the alley" on the night that Ken was pushed down the stairs. But is he responsible for the attack on Ken? What do you think?
And asked if Rob's sister Carla might return to Coronation Street, Marc said: "I don't know. Well, not in this particular storyline but for the future, who knows?"
You can watch the video interview here:
See also: Who is Rob Donovan? All you need to know is here
---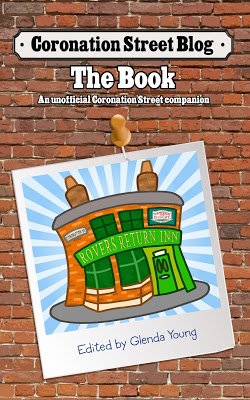 Please read
our advice for leaving comments on the Coronation Street Blog
All original work on Coronation Street Blog is covered by a
Creative Commons License