Chris Gascoyne, who plays Peter Barlow in Coronation Street, is currently on a meet and greet tour in Canada.
And in an interview with
The Hamilton Spectator
, Chris admits to having a love-hate relationship with both the character and the show. He has left Coronation Street over the years, but each time came back. His most recent return was late last year, after a two-year absence.
"It's very, very demanding," Chris says. "When my character is in a strong storyline as he is now, I can be working 14-hour days. We can be juggling 15 episodes a week, out of order."
"It was my choice to leave. I wanted a break from the schedule to do theatre, to do plays. I also feel, it's OK to take a break for Peter's sake. I like Peter to be as fresh as possible. There's only so many stories at a time, I feel, that you can put Peter through."
But Chris admits that the cast sometimes feels like "puppets" in the hands of the more than 15 writers working Corrie storylines.
"They move us around. They create it and we play it. Then they take that back and have their little puppets do something different … and I mean that in a nice way, because I genuinely believe they write well for me."
Gascoyne says he always returns to "Coronation Street" because "I love the show and I love the people.
"It's part of my life. The people that I work with are part of my life. At times, I'm with them more than my family. We've seen births, deaths, marriages and divorces, everything you could think of these people have been through … Let's just say … it's an unusual job."
Read more Corrie news and spoilers here.
---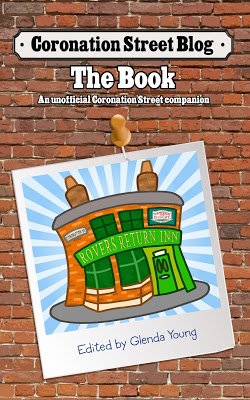 Please read
our advice for leaving comments on the Coronation Street Blog
All original work on Coronation Street Blog is covered by a
Creative Commons License