The storylines have been revealed for next week's Coronation Street, so let's have a look at some of the big spoilers and the highlights.
Evil Nathan proposes to Bethany next week in Coronation Street - but what will her reply be?
Find out more here.
A proposal of a different kind takes place too when Robert pops a question to Michelle.
Find out what it is here.
But there's one relationship that isn't doing so good. With the arrival of Billy's ex-fella Drew, could this be the end of Billy and Todd?
Find out more here.
Elsewhere, the fab Craig Tinker starts his new job and looks a treat in his new uniform too.
Find out more here.
Meanwhile, Sophie and Rosie track down their Aunty Gina and quiz her about why she's been stalking their mum. What does Gina say?
Find out here
.
There's still a bit passion brewing between Aidan and Maria and next week we'll see them both fight and flirt.
See more on that here
.
And finally, as Tracy and Amy go on the run, will Ken and Steve track them down?
Find out here.
You can read all of next week's previews, in full, with pictures at Corrie.net
---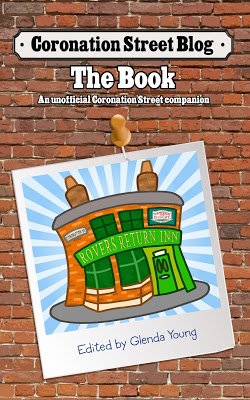 Please read
our advice for leaving comments on the Coronation Street Blog
All original work on Coronation Street Blog is covered by a
Creative Commons License