In almost 57 years of Coronation Street's history, there has only ever been two two-hander episodes. What's a two-hander? It's an episode with just two characters in it. It really focuses on the dialogue and characterisation rather than action or storyline.
The first two-hander that Corrie ever did was for the Millennium in January 2000. It featured Curly and Raquel as Sarah Lancashire returned for a one-off appearance in the show. It was heartbreaking, written by John Stevenson, and even just thinking about it now brings a lump to my throat.
And the second two-hander was in 2007. It was set in the kitchen at number one Coronation Street and featured mother and daughter, Deirdre and Tracy Barlow. This is one of my most favourite Corrie episodes, ever, written by Jonathan Harvey. Tracy confessed that she'd killed Charlie Stubbs and even though she knew her daughter was a killer, Deirdre vowed she'd stand by and even lie for Tracy in court. If you haven't seen this episode, I strongly urge you to hunt it down on YouTube, it's fantastic.
So who would YOU love to see star in a Corrie two-hander, if they ever did one again? Or is the format outdated and cliched now and perhaps you'd rather not see a two-hander again?
I think there's a value to the two-hander and it could be very rewarding for fans. My vote would have to include Rita in a two-hander as she's my favourite female character of all time. I think she'd been good with Norris. But I think she'd be even better with Gemma.
Which two characters do you reckon you'd like to see?
Read more Corrie news and spoilers at Coronation Street Blog
---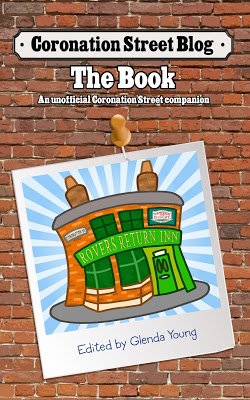 Please read
our advice for leaving comments on the Coronation Street Blog
All original work on Coronation Street Blog is covered by a
Creative Commons License