We asked a few days ago about Coronation Street's sixth episode, and when fans would most like to see it aired.
You can read more on that here
. Once we know when it's going to be, we'll let everyone know.
And now I'm wondering, out of the current five episodes that are being shown, which is your favourite one of the week? Which one do you think to yourself "Aaahh... Corrie's on tonight! Yes!" or maybe you're like that about all five episodes?
So, is it Monday's first episode? Monday's second? Perhaps it's the mid-week Wednesday slot? Or is it Friday's first, or Friday's second episode that you like best?
For this fan, it's Friday's first episode that I find myself looking forward to the most. It's the end of the the week. It's chocolate and wine night. It's feet up on the sofa, switched-off phone, weekend on the horizon. And then, once that first episode is over, well, there's a whole other episode to come along too.
What's your favourite time of the week, Corrie-wise?
Read more Corrie news and spoilers here
---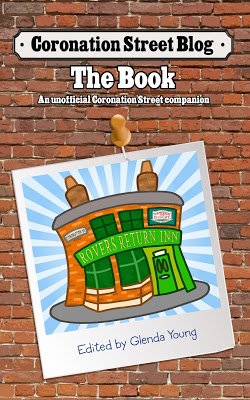 Please read
our advice for leaving comments on the Coronation Street Blog
All original work on Coronation Street Blog is covered by a
Creative Commons License