Peter gets arrested in next week's Coronation Street.
For what?
I hear you ask! He's innocent, I tell you, innocent! And indeed he isn't guilty of any crime, at least not this time around.
Peter's arrested after Chloe accuses him of assaulting her. Just when Peter and Toyah are back together and getting cosy again, in comes the cops to take Peter to the cop shop for assaulting Chloe. It's all lies, of course, and Chloe is playing a nasty game to wind Peter up in
next week's Coronation Street
.
Chris Gascoyne, who plays Peter, tells
Inside Soap magazine
: "This is a nightmare for Peter. Aside from being accused of roughing up Chloe it puts him in the frame for the attack on Ken! The Barlows are turning on each other, because they know one of them must be guilty. They all have a motive and times when they weren't accounted for and if the attack happened in the heat of the moment, it could easily have been Peter, since he was so angry with his dad over everything that night."
He continues: "Peter has met his match in Chloe. Not even Carla or Leanne managed to destroy his life - he alway did that himself! Chloe's got Peter on the ropes and he can't see any way out."
---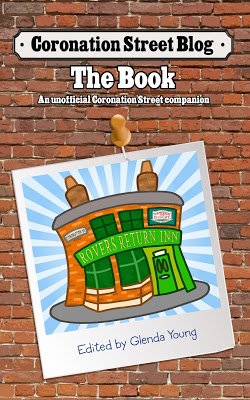 Please read
our advice for leaving comments on the Coronation Street Blog
All original work on Coronation Street Blog is covered by a
Creative Commons License