Johnny Connor stumbles and falls to the cobbles
in next week's Coronation Street
. But what's wrong with him, we wonder? Could it be stress caused by his upcoming wedding to Jenny from the block?
Inside Soap magazine
reveal that Jenny and Johnny meet with wedding planner Michelle next week and Michelle points out that Johnny's looking a bit unwell. When Michelle suggests it's an attack of pre-wedding nerves, Jenny goes ballistic at the suggestion of Johnny not being anything other than ecstatic about becoming wed to her. Jenny sacks Michelle after this remark and decides to plan the wedding herself.
When Johnny realises what this might mean for his bank balance, he collapses on the cobbles.
Is it really only stress, or could something worse be going on?
---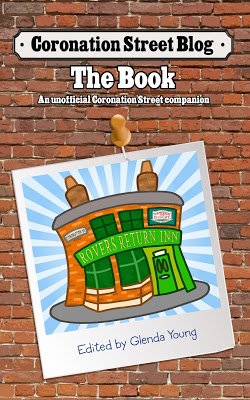 Please read
our advice for leaving comments on the Coronation Street Blog
All original work on Coronation Street Blog is covered by a
Creative Commons License