If you're wondering where you've seen the Celebrant at baby Oliver's naming ceremony in Coronation Street tonight, then wonder no more.
Credited in Coronation Street's end titles tonight as 'Celebrant' the actress is Hayley Cartwright.
Hayley is the voice of Donna in Magic Hands for CBeebies, a groundbreaking show that was nominated for a Broadcast Award. She's also worked in TV with such credits as:
That's Manchester
and in various films. Her latest film in which she plays the fabulous character of the Devil's P.A, will premier this summer.
Her reviews are fantastic, and her stage acting profile is amazing. There is far too much to blog here, so I urge you have a look at her
Spotlight CV
which outlines all of her TV, stage, film, radio and voiceover work.
Corrie fans who have been on the Coronation Street Tour might recognise Hayley as she performed as a tour guide there, gaining glowing reviews!
She is also one half of
The Lipstick Thespians
, with Alexis Tuttle, and enjoys being the diversity rep for Manchester on behalf of the local Equity branch. Last year, she organised for Equity to participate in the Manchester Pride parade, and she will be repeating that this year.
And finally, yes I've met her and yes, she is as lovely as she looks in her profile pic!
You can find out more about Hayley at her website:
www.hayleycartwright.com
Hayley is also on twitter:
@haykate
Read more Corrie news and spoilers
---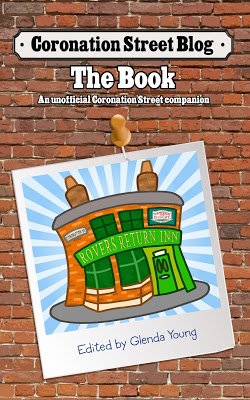 Please read
our advice for leaving comments on the Coronation Street Blog
All original work on Coronation Street Blog is covered by a
Creative Commons License