Coronation Street are looking for a Makeup Artist, with solid demonstrable experience and an understanding of the importance to maintain a 'look' throughout filming and to apply makeup and dress/style hair as appropriate. You will work closely with other departments to ensure that this 'look' is achieved.
We will look to you to have experience working with scripts and schedules in order to discern make-up requirements in conjunction with our makeup supervisors.
Our successful candidate will be a fully qualified Makeup Artist with experience of working within a television environment, preferably in continuing drama. You must also be an experienced hairdresser with the ability to cut, colour and change hairstyles,preferably with qualifications relating to these skills or a hairdressing background.
You will be approachable, enthusiastic and willing to assist others in what is a fast-paced, exciting environment and have the ability to communicate positively with the entire production team, working closely with a team of Makeup Supervisors and Makeup Artist's. You will have gained the necessary experience and people management skills to be able to stand in as Supervisor as and when required, demonstrated by a strong credit list in Film and or TV Drama.
You will have a keen eye for detail and proactively assist in the care and cleanliness of our makeup equipment, wigs and hairpieces. Confidentiality, discretion and tact are a must for this role and you will build up good communication skills with a range of artistes, maintaining complete confidentiality at all times.
You must be up to date with new makeup methods and material, have an up to date knowledge and understanding of SFX and injuries etc and in addition, you will possess good IT skills. Punctuality and reliability is key and a willingness to work long hours as dictated by the Production Schedule.
You will be highly organised, have excellent presentation and communication skills, work effectively as part of a team whilst remaining calm and efficient under pressure to meet tight deadlines.
Closing date for applications: 26th April 2017
Full details at
www.itvjobs.com
---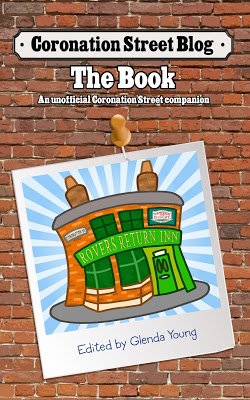 Please read
our advice for leaving comments on the Coronation Street Blog
All original work on Coronation Street Blog is covered by a
Creative Commons License