We need you! As Coronation Street gear up to show their sixth episode per week later this year, we're on the hunt for another Blogger.
If you love writing as much as you love Coronation Street, and you know how to use Blogger (or are willing to learn), then please do get in touch.
We're looking for someone who would like to join us to write regular weekly reviews of the sixth episode which will start, we think, in the autumn. But we'd like you to join the team now so that you get a feel for our style and you're up to speed with Blogger before the sixth episode starts.
If that sounds like something you'd like to do, please email me at
glenda.young@btinternet.com
and we'll take it from there.
And in return, we'll give you...
... absolutely nothing. Sorry. We're a fan site, read by hundreds of thousands of fans every month from all around the world. You'll be joining a team of dedicated, passionate fans and there's a glass of stout in the snug waiting for you now.
---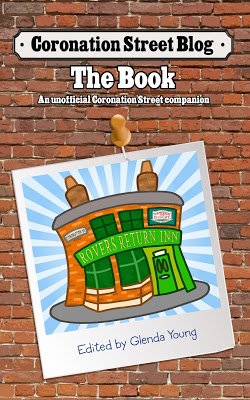 Please read
our advice for leaving comments on the Coronation Street Blog
All original work on Coronation Street Blog is covered by a
Creative Commons License