Last week in Coronation Street we saw Johnny Connor stumble and fall to the cobbles. This came after he had trouble buttoning up his shirts. We wondered then what was wrong with him,
and various theories were posted to the blog.
Johnny hasn't mentioned any of his health problems to fiancee Bridezilla Bradley just yet, but it looks like his health is going to take a turn for the worse.
Today The Mirror reports that Johnny's health deteriorates and he'll be tested for Multiple Sclerosis and Parkinson's Disease over the coming weeks. Oddly, the
Mirror's
tag-line is wrong as it says "His wife Kate will force him to undergo tests." His wife? Er....
A soap source tells The Mirror: "Johnny does not seem to be in great shape and Kate will eventually force him to go for some health tests and things come to a head. Coronation Street have been very good at raising awareness on health issues in recent times."
"This looks like another opportunity as Johnny is tested for things like MS and Parkinson's. The results are not being disclosed just yet but given that he is due to be marrying Jenny Bradley soon they could have a huge impact on a number of people on the Street."
---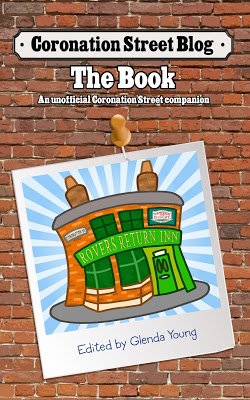 Please read
our advice for leaving comments on the Coronation Street Blog
All original work on Coronation Street Blog is covered by a
Creative Commons License