Maria's freed from prison and she'll be back on the Street in
next week's Coronation Street
.
Inside Soap magazine
reveal that Maria is going to have Aidan terrified that she'll be spilling the beans about their one-night stand (or more accurately, an afternoon of sofa-sex) to Eva. And she's about to find out the lengths that the Connor clan will go to in order to keep her quiet about what Aidan's gone and done.
It's Johnny who meets Maria at the prison gates when she walk out of the jail. She isn't best pleased, as you'd expect and rages all the way back to Weatherfield to make a show of Aidan. But when she returns, she finds Eva's gone and organised a party for her.
As this is the world of soap, this is a secret that's got to come out at some point, but perhaps, not just yet, I think?
---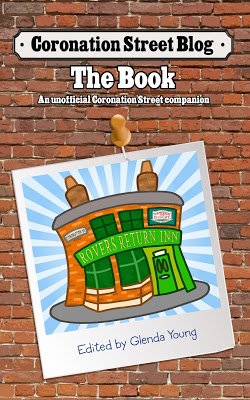 Please read
our advice for leaving comments on the Coronation Street Blog
All original work on Coronation Street Blog is covered by a
Creative Commons License