How much can Ken remember about his attack?
He can't remember a thing, he remembers pretty much up to it, he remembers the morning of the day quite clearly beyond that nothing that would give him a hint that he was pushed or who might have done it.
What's his reaction when the police suggest a family member could have pushed him?
He is horrified, absolutely horrified and very frightened, there is a moment when he looks at them all and is terrified as it could be any one of them because he has had rows with all of them. To find that it could be someone who is very very close to you is very frightening. It really does upset him and he can't remember. He is deeply hurt that a member of his family might want to kill him, that really hurts.
Does he really believe any of them are capable of doing such a thing?
He is put into a position where he does because of events leading up to it, It is very cleverly done with the storyline that he has got everybody's back up, he is frail and wouldn't be thinking too clearly so he is in a position where he could believe it possible.
Is there anyone in particular that he suspects?
No not straight away, he follows the police inquiry and each time he goes along with what they discover and tries to work out himself if each person could be responsible. That is why he stays with Roy as he is totally confused and extremely upset. As each one is arrested he thinks 'it could be that person.'
How much does he tell the police about his previous fallings out with his family? Is he honest about what has been going on?
All he tells them is that he doesn't remember, he doesn't drop anyone in it or give any indication that there has been any falling out - the police glean that from various other people along the way.
Why does he end up refusing to see any members of his family?
He is so scared, it has been put into his mind that it must be somebody close. If a suspicion is put into your mind and you are a bit frail and sick the paranoia would be huge, he is going through each of them in his mind and with each one there is a possible motive, an argument he has had which could have triggered it.
How does he feel when the doctors discharge him?
He is no longer in the safety of the hospital so when Roy comes to collect him he doesn't want to go home, he is really genuinely frightened, he is upset paranoid very frail and frightened. He is delighted that Roy offers.
Does he have anyone else around to help and support him?
Roy has come to the rescue and he totally understands how Ken is feeling so Ken is grateful that he has his support.
How will this affect his relationship with his family?
I think he is very ready to try and build bridges. He knows that it is not all of them, if it is a member of the family it is only one of them so more than anything he wants to know who it is. There are of course other people the police are looking at such as Phelan and of course Sinead has a motive. Ken would love nothing more than it not to be a family member but whilst the suspicion is there it is very difficult for him. He wants clarity, it is the unknown that is frightening him. He actually says although it is painful for him he would like to know sooner rather than later who it is so he can start to build bridges with his family.
What was your reaction when you first heard that somebody would try to bump off Ken?
Haha well my first thought was 'are they trying to write me out' that was my question to Kate. But once I knew Ken would recover I was thrilled with the storyline. Strong stories are great to do, as an actor they are very enjoyable . I have always liked the idea of having this strong family, one of the oldest families all together again and when i did that first scene with the boys and Peter after the stroke I felt this power of a male family. Almost mafia like. It occurred to me that I wanted to remain head of the family and have great stories and this is what is happening.
Were you told from the start who it would be? Or have you been left to guess like the rest of us?
No we didn't know and only now, some weeks on from filming a lot of the story and as we get closer to finding out in scripts, have we been made aware. It was great to play it like that and all of the suspects were told to behave as though they were guilty or hiding something and they didn't know. It was fun to be part of the secrecy and to act out the story not knowing the truth. I hope the viewers enjoy trying to work out who it could be in the same way that we all did. It is very cleverly done and I am thrilled to bits with it.
What's it been like for you having so many members of the Barlow clan around you?
Wonderful, a whole new dynamic for Ken. His stories have always been female orientated, about his relationship with different women now he is right in the middle of this very powerful family feeling. To be masterminding a little gang of the boys and Tracy. A very complex group of individuals each with their own issues and foibles.
How does it feel to still be very much at the heart of the action after all these years on the cobbles?
It is a great compliment and I do appreciate it very much, I want to be able to do it justice and to be able to continue to be part of the action. The boys who came back immediately fitted in, it could have been something that could make an older actor concerned having all these new younger actors around but for me it has meant I have been given some amazing storylines and out be back at the centre.
What would you like to see happen to Ken next?
I would like him to become the natural wise leader the patriarch of his new family a respected elder statesmen who wouldn't do the footwork or physical work of anything but would be the mastermind behind the family. They will still infight but if anyone attacks them from the outside they will close ranks and woe betide them.
---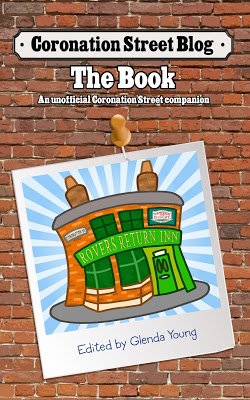 Please read
our advice for leaving comments on the Coronation Street Blog
All original work on Coronation Street Blog is covered by a
Creative Commons License