Coronation Street producer Kate Oates's interview in this week's
Inside Soap magazine
is brilliant.
And so now, let's see what else her interview revealed!
She says that Steve's going to do his best to become a good dad to baby Oliver. Michelle and Robert will continue to grow close.
On Peter and Toyah, Kate says: "I don't want to play out another alcoholic storyline with Peter, so our challenge is to be attempting to find a way of exploring his faults in different ways."
On Johnny and Jenny, she says: "Jenny is determined to be the first lady of Underworld." Will we see Jenny and Johnny get wed? "That kind of lifestyle is everything Jenny wants, but whether it's what she ends up getting is another question," teases Kate.
On Chesney and Gemma, Kate says: "I can't see it leading to romance."
On Shona, she says "Her secret will soon be coming out. Viewers won't have to wait long to see her true colours! There's a tragedy in her past and she may have brutal choices in store."
On Dev and Erica, she says: "Dev is going to take Erica for granted and that will be his major problem. Watch, out Dev!"
On Roy and Brian, she says "I love the bromance, they're like Bert and Ernie but weirder."
See also, more fantastic summer spoilers which Corrie producer Kate Oates revealed:
---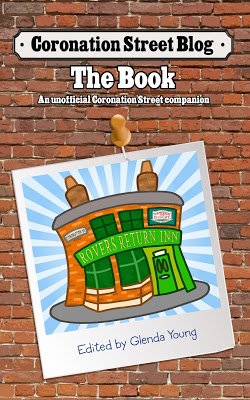 Please read
our advice for leaving comments on the Coronation Street Blog
All original work on Coronation Street Blog is covered by a
Creative Commons License