Well, this picture seems to have broken the internet in the last few hours.
It's by Jimll Paint It who paints pictures on request of his follows. Of today's image he says:
"It's the year 3998. Everybody else in the world is dead, except for Ken Barlow and his creation Robo-Deirdre 4000 - Requested by Alex Leam"
Jim's no stranger to painting Coronation Street fan scenes. Have a look at some of these wacky Coronation Street paintings on
his Tumblr account.
Jimll Paint It
is on twitter at
https://twitter.com/Jimllpaintit
and
Facebook
---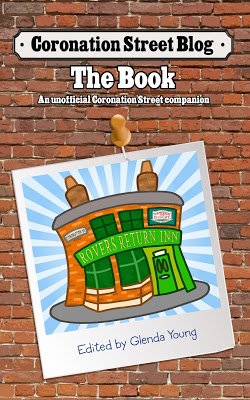 Please read
our advice for leaving comments on the Coronation Street Blog
All original work on Coronation Street Blog is covered by a
Creative Commons License