Conversation Street, the Corrie podcast
, have been keeping fit the Corrie way!
This week... "You should have stayed at the party, Maxine..."
Tracy Shaw's Salsacise.
ten-minute warm up, a handful of dance routines, ab work and a cool down. Some of the moves learned in the warm up are revisited in later segments, whilst the ab and cool down parts seem rather short (4 and 6 minutes, respectively). Honestly, we should probably dock the DVD a few marks for the latter point, but abs and cool down always our least favourite bits anyway, so we were secretly pretty pleased when the ending credits came along earlier than expected the first time we tried it out!
Tracy Shaw's Salsacise is neither the best nor the worst Corrie-themed exercise DVD on the market. If you love a good dance, though, or if you've been hankering after a bit of Maxine on your telly since her 2003 bludgeoning, we would heartily recommend giving this a go.
To find out more about our podcast, search for Conversation Street on iTunes, or go to
conversationstreet.podbean.com
. If you want to follow Gemma's blog, all about her fitness journey, and her love of food and fashion, head to
www.foodfashfit.com
---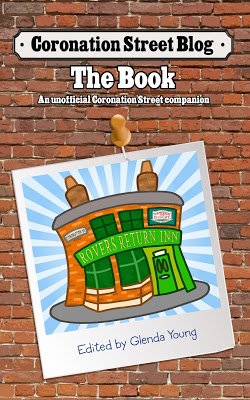 Please read
our advice for leaving comments on the Coronation Street Blog
All original work on Coronation Street Blog is covered by a
Creative Commons License