The Barlow clan are set to find themselves at the centre of a dramatic whodunnit when it is revealed that Ken did not fall down the stairs of number one - he was pushed!
Millions of viewers were shocked tonight when Ken was discovered unconscious at the bottom of the stairs and the presumption was he had suffered another stroke.
But as his family gather round his hospital bedside in Wednesday night's episode they are given the shock news that the police are launching an attempted murder investigation, after discovering evidence that Ken was hit on the head and pushed down the stairs.
So who did try to kill Ken? The police have a list of suspects which includes a murderer, a drug dealer, a former alcoholic and a student with a history of violence, and that's just his family! Add in a builder with a grudge and a young girl who blames Ken for her aborting her baby and the cops are going to have their work cut out.
Will DS MacKinnon discover that Ken has fallen out with every member of his family in the weeks preceding the attack? Will she find out about the row with Phelan over the new kitchen he is fitting at number one and will Sinead be able to keep her recent meeting with Ken a secret.
As the police investigation progresses MacKinnon soon realises that the Barlow clan have many skeletons in their closet and any one of them could be responsible for the attempted murder. But with Phelan being the person found stood over Ken could he in fact be the attacker? Meanwhile Beth is growingly increasingly concerned at the behaviour of niece Sinead who is very outspoken about her hatred of Ken.
---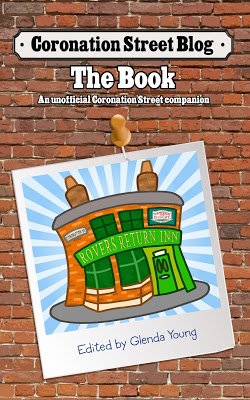 Please read
our advice for leaving comments on the Coronation Street Blog
All original work on Coronation Street Blog is covered by a
Creative Commons License