Sally Metcalfe's sister Gina Seddon is returning to Coronation Street
. Time then, to have a recap on who Gina Seddon is.
Gina is Sally Webster's younger 'wild-child' sister. She appeared in Corrie in 1988-89 when she moved into No. 13 with Kevin and Sally.
She was originally played by actor Julie Foy.
Neither Sally nor Kevin were happy to see Gina - she was the proverbial bad penny and they were worried that she'd never leave - but they felt trapped into letting her stay as the alternative would be her going off with her boyfriend Billy Wyatt...
Later, she returned to the Websters' asking to stay as Billy Wyatt was in prison; he'd been charged with stealing a car and Gina was charged as an accessory. Gina was fined and put on probation.
Kevin and Sally agreed to let her stay at No.13 if she got a job. She applied for a job at Jim's Cafe, helping out Gail Tilsley do a sandwich round.
The perennially work-shy Gina's determination and attitude to the job changed when she realised she could use the round to meet boys.
Following the death of her and Sally's dad in January 1989 Gina received £1,000 insurance payout and left without saying goodbye to Kevin and Sally.
She later married a long-distance lorry driver, Colin, and they moved to Newcastle.
Gina and Colin had two children born in 1996 and 1998. It seems as if one of these children will be coming to Coronation Street with Gina.
In 2001 Sally went to look after Gina's two children after Gina was hospitalised with appendicitis.
And in 2010 Sally went to stay with Gina in order to convalesce after receiving treatment for breast cancer.
With thanks to Corriepedia and
Corrie.net
for the information to write this blog post.
---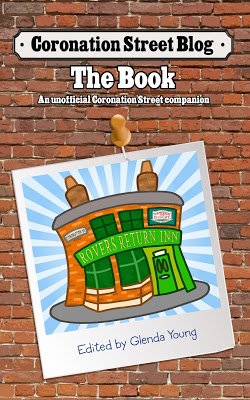 Please read
our advice for leaving comments on the Coronation Street Blog
All original work on Coronation Street Blog is covered by a
Creative Commons License