I think it's someone else. I suspect either crazy Chloe or stroppy Seb. But that's just my own opinion and pure speculation. I don't think it'll be one of the people above because, well, let's cast our minds back to Corrie's
Who Killed Frank Foster?
storyline.
Coronation Street gave us these five suspects for the murder of Frank - Michelle, Peter, Carla, Kevin and Sally.
In the Who Killed Tina McIntyre storyline, ITV offered four suspects - Carla and Peter (again), Tracy and Rob Donovan. And as we know, one of those in the picture, Rob Donovan, did turn out to the Tina's murderer.
See also:
Who attacked Ken? All the suspects, spoilers, theories, pics!
Find out more about me and my books. Click on the image below
:
I'm on twitter @flaming_nora
---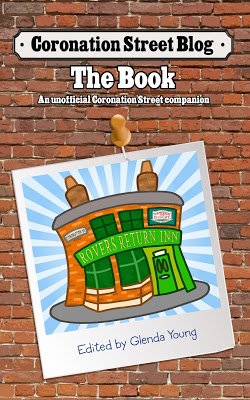 Please read
our advice for leaving comments on the Coronation Street Blog
All original work on Coronation Street Blog is covered by a
Creative Commons License