There's a wonderful interview with Coronation Street producer Kate Oates in this week's Inside Soap magazine. She's got a lot to say and I'm going to break things down into seperate blog posts so that we're not inundated with her words in one chunk.
Here's what she says about the Barlows.
"... the one name that everyone says that we're missig is Blanche, so it would always be nice to have another character like Blanche on the Street."
We couldn't agree more and have been passionately arguing for the retrurn of the battle-axe to Corrie for some time.
Kate Oates also says: "There's a very long story coming up soon for the Barlows! Ken is our patriach on the Street but he's the worlds worse father and grandfather. He's been terrible with his kids yet people look up to him and respect him."
She also adds, interestingly... "... there'll be a few fun twists as well - and maybe one or more old faces returning."
Ooh, I wonder who it could be? I'm hoping for Daniel's mum, Denise Osbourne.
---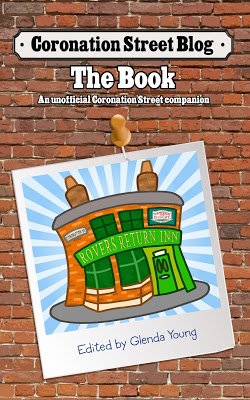 Please read
our advice for leaving comments on the Coronation Street Blog
All original work on Coronation Street Blog is covered by a
Creative Commons License