Coronation Street producer Kate Oates this week teased in an interview that "one or two old faces" will be coming back to the show in a storyline releated to the Barlow clan.
You can read all about that here
.
Speculation has been rife that one of those rovers to return might be the character of Daniel's mum, hairdresser Denise Osbourne, played by actor Denise Black.
Rob Mallard, who plays Daniel, has also said
that he'd love Denise to return
. In an interview with
Inside Soap magazine,
Rob said:
"I would love it if she were to come back to Corrie! I've been a fan of Denise for a few years and when the audition for the role of Daniel first came up, one of the reasons I was so keen to win the role was because of the people I'd get to work with.
I knew I'd get to do scenes with the Barlows, but there was also the possibility I'd get to work with Denise at some point down the line. And that wasn't something I was going to turn my back on!"
And so, I've been watching and waiting to see if any announcement might be forthcoming about Denise Black's return to Corrie. However, she posted to Twitter today that she's about to star in a theatre play...
The play, called
Winter Hill, will run at Bolton Octagon theatre
from 11 May to 3 June.
Interestingly, on
Denise's website
, she says this:
"What's coming up next? Rumours abound. Well, there are two exciting jobs in the pipeline but it's too early to broadcast. So watch this space..."
So, perhaps the Octagon Theatre play is one of those two exciting jobs she mentions and Corrie is the other? I wonder... and I'll keep my fingers crossed until we hear otherwise!
Glenda Young, @flaming_nora
web: glendayoungbooks.com
---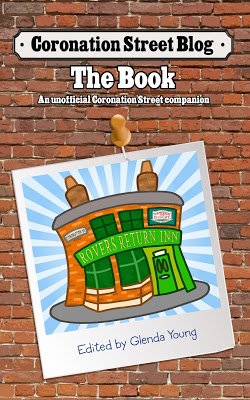 Please read
our advice for leaving comments on the Coronation Street Blog
All original work on Coronation Street Blog is covered by a
Creative Commons License