1. TIMING
Leanne visited Peter in Portsmouth in June 2016 - and yes, this was 9 months before Oliver was born. You can read the
episode synopsis here
which says Leanne and Simon returned from Portsmouth week of 3 June 2016. So the timing is perfect.
2. DAD DNA
No DNA test has been done yet to determine who the father is. So, there's no proof that the baby is Steve's.
3. BABY BONANZA
Since Toyah returned to Coronation Street, she's been one-dimensional. Her character and storyline have been all about the IVF, about failing to get pregnant with Toby's child, and now about trying to have Peter's baby. She even delivered baby Oli while stuck in the Victoria Court life. So, what if Toyah does eventually get pregnant with Peter's child AND it's proven that Oli is also Peter's? Oh 'eck!
4. SISTERLY SOAP SHOCKER
The revealation would blow Toyah and Leanne apart and make for a great soap storyline.


5. PAPA PETER
Peter is a rubbish dad, we all know that. Simon knows it too. Well, if Peter did turn out to be the dad to baby Oliver (and to Toyah's baby - see No. 3 above) he'd be the worst dad in the Street, with three children to prove it.
Of course, I might be completely and utterly wrong about it all.
I'll get me coat.
---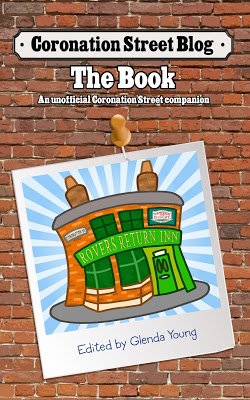 Please read
our advice for leaving comments on the Coronation Street Blog
All original work on Coronation Street Blog is covered by a
Creative Commons License