Are you, like me, old enough to remember Toyah Battersby the first time around when she was on Coronation Street?
If you'd like a recap on Toyah's major storylines, they're all here.
Yes, I'm old enough to remember Toyah from the good old days. I remember her fondly, as I suspect, many of us do. She had a spark about her. Battersby by name, of course, but not a real Battersby by nature. She was Janice's daughter, less noisy than Leanne, daughter of Les.
I liked Toyah a lot. And when it was announced that she was returning, with the same actress too, I couldn't have been more pleased. Yes! Let's see that sparky young woman again, the Toyah who slept out under the stars with Spider. Let's see the Toyah who wanted to be a journalism student. Let's see the Toyah who went off to live in that London with Spider. Let's see the Toyah who went on protests to save the red rec, the Norweigan prawns at Frescho, the hairy (whorey) ground wort, the planet. Yes! That's the Toyah I was looking forward to having back.
So who have they sent us, instead?
Since Toyah returned to Coronation Street she's been defined by her failure to have children and by the IVF treatment needed to become a mother.
She's been back and forward between Toby and Peter, with no mention of Spider. There's also been little, if any, interaction between Toyah and those who knew her first time around, apart form a spat with Maria in Roy's Rolls. There are still plenty on the cobbles who knew Toyah from first time around - she and Roy went on protests together, yet I don't know if they've said a nice word to each other since she returned?
Come on, Corrie, let's have a bit of the old Toyah back. The emotional pain of wanting to become a mother and going through IVF has undoubtedly taken its toll, but there has to be more to a character than that.
And there certainly has to be more to Toyah.
---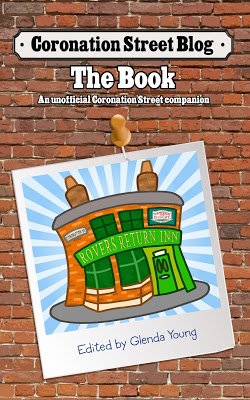 Please read
our advice for leaving comments on the Coronation Street Blog
All original work on Coronation Street Blog is covered by a
Creative Commons License