Inside Soap magazine
tell us that it's a nasty fall and she's glad that Maria is on hand to help her get back to her feet. But with one arm in plaster, it won't be easy working in the salon for Audrey.
Luckily, Rita is around to help her and the two of them have a right good gossip about the developing friendship between Cathy and Brian. Audrey and Rita spy a bit of a charged moment between Cathy and Brian - ooh! Plenty to gossip about there, then.
---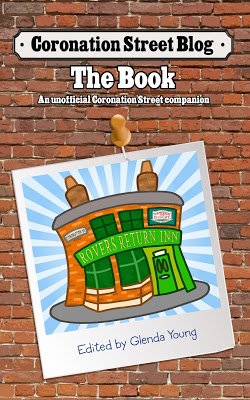 Please read
our advice for leaving comments on the Coronation Street Blog
All original work on Coronation Street Blog is covered by a
Creative Commons License