The team at Coronation Street have donated Carla Connor's wedding dress to St John's Hospice for them to auction off and raise money.
Heather Taylor, Retail General Manager for the hospice's 10 shops, explains how exciting it is to have this unique piece of soap history, "we are so grateful to Coronation Street for donating this dress to us. There is always a huge demand for this kind of memorabilia so we are hopeful that it can raise a good sum for St John's Hospice. A bride always wants her special day to be unique, what better way than to walk down the aisle in a dress featured in one of the most successful British TV shows of all time!"
The dress will be auctioned online on ebay, with the listing running for 10 days from
Saturday 18th March.
It will also be on display in the hospice's Kendal shop if anyone would like to see it or try it on. This coincides with the shop's launch of their wedding dress section where you can buy beautiful pre-loved wedding dresses at amazing prices. The dress comes with a certificate of authenticity and a signed photograph of Alison King.
All of Carla's weddings - and husbands - are detailed in
The Little Book of Carla Connor.
And here's a little look at the infamous wedding scene.
---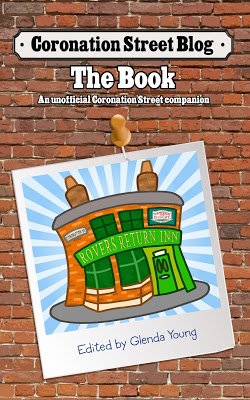 Please read
our advice for leaving comments on the Coronation Street Blog
All original work on Coronation Street Blog is covered by a
Creative Commons License