Former Coronation Street actor Ian Puleston-Davies, who played Owen Armstrong on the show, has always been open about having Obsessive Compulsive Disorder.
And tonight on BBC One Wales, the Welsh actor is featured in a documentary called
OCD - An Actor's Tale.
The programme will air at 8.30pm on the channel.
You can watch it on catch up afterwards, the link is here.

In the programme, Ian talks about his OCD, which he says is much misunderstood. He speaks to fellow sufferers, including a mother and daughter who have agreed to fixed cameras being installed in their home to show the extent to which OCD can take over people's lives.
He says: "Filming with the BBC, I went back to my old junior school for the first time since I'd left. The memories came flooding back. Walking the corridors, there were the pictures of the old head teacher, and then I came across a photograph from 1969 and there I was. I'm part of the school Eisteddfod choir and we're waving up at the photographer up on his ladder.
"I'm waving, but I'm the only one not looking at camera - my eyes are down - probably worrying about some small thing - OCD captured in time.
"For years I couldn't go to the cinema because I'd be obsessing about why a couple sitting behind me had decided to watch that film that night, why he chose that tie, what was in her handbag, where were they going to eat later, and so on and so on.
"It feels a bit like my mind is like a whale catching all the krill. The krill being the thousands of thoughts that go through our minds every day.
You can watch a short clip from tonight's show here
.
---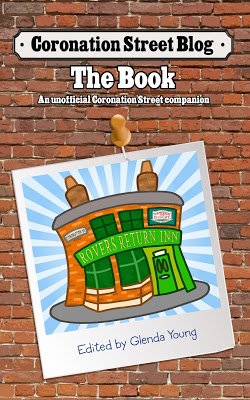 Please read
our advice for leaving comments on the Coronation Street Blog
All original work on Coronation Street Blog is covered by a
Creative Commons License