Coronation Street is recruiting for a Head of Costume to provide creative leadership to the Costume Department and support for the Costume Team. The Head of Costume is responsible for ensuring all costume requirements for Coronation Street are met in line with the Producer's creative vision, also taking into account production and financial considerations.
The role plays a fundamental part in leading the Costume team, ensuring that the department functions both effectively and efficiently, supporting a complex and busy production schedule being responsible for motivating, retaining and developing talent and supervising approximately 40 staff/freelancers which consists of both office based and production teams.
The Head of Costume must have considerable experience of Costume Design within television especially contemporary drama serials with extensive knowledge of styles of performance and dramatisation in film and broadcast genre and costume breakdown processes. You must have experience of managing, motivating and leading a team with positive results, strong interpersonal skills with an ability to draw on a range of styles to deal with different people/issues. You will also have proven budget management skills. Knowledge of IT systems, iPads and google drive would be preferred.
An understanding of the Health and Safety requirements relating to both Costume and television production is required, due to the nature of the role and production, absolute confidentiality is essential.
See also our EXCLUSIVE interview with Coronation Street's first ever Head of Wardrobe in 1960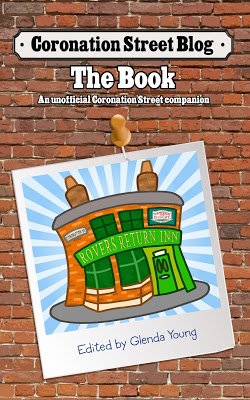 Please read
our advice for leaving comments on the Coronation Street Blog
All original work on Coronation Street Blog is covered by a
Creative Commons License