It's a question, not a statement, but I'm wondering if Robert Preston could be Coronation Street's most boring bloke?
Since he returned to Coronation Street to rekindle his fling with Tracy after Deirdre died, he's had his moments, it's true. He almost started to take the place of Deirdre herself in the Barlow household, cooking for Ken and Tracy and being a shoulder to cry on in the Barlow back yard.
Then he had his moment with Carla and now he's moved on to Michelle. He's choosing his women carefully, not just flinging himself at anyone. It's the alpha females he targets. And why? Because he'll never reach their dizzy heights himself.
He is, in my opinion, hanging on to Michelle's tailcoats as she seeks to get revenge on Steve. I don't believe he loves Michelle, despite saying those three little words on Friday night last week. I believe he's out for all he can get from his dalliance with Mrs McDonald.
Or am I missing the point here? Is Robert's subtlety his USP? I wonder what you think of Robert too and look forward to reading your comments.
---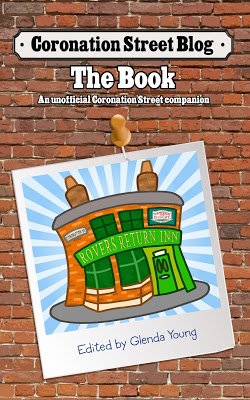 Please read
our advice for leaving comments on the Coronation Street Blog
All original work on Coronation Street Blog is covered by a
Creative Commons License