There's a good interview with Brooke Vincent, who plays Sophie Webster, in Coronation Street, in the current edition of SoapLife magazine.
Brooke talks about her recent break from Coronation Street when she took time out to star in a stage play with Ruth Madoc.
Asked if she's back in Corrie for good now, Brooke says: "It's an amazing job. I work with amazing people and it feels as if I've come home. But I'm not as scared as I was to say that I might go off from time to time and do other things. I might be like Chris Gascoyne, who plays Peter Barlow, and dip in and out of the show.
"Working in theatre means that I've come back to Corrie with a different mindset and it's made me want to better my character here."
She also talks about dating Manchester City footballer Kean Bryan and says she gets a bit fed up with the way Sophie's lesbianism has been portrayed with the show.
"It doesn't need to be brought up or written about every time we do a scene," she says. "It's not as if every lesbian fancies every other lesbian they meet!"
---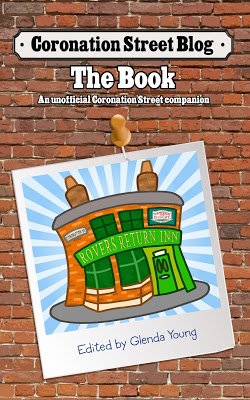 Please read
our advice for leaving comments on the Coronation Street Blog
All original work on Coronation Street Blog is covered by a
Creative Commons License