MONDAY 17TH APRIL
SHONA'S SHOCKED TO LEARN DAVID'S SECRET When Shona finds herself in the Platts house she can't resist having a snoop round. But when Gail and Sarah return home she's forced to hide under the stairs. Gail and Sarah discuss David's guilt towards Anna, worrying that people will smell a rat and David's plan to blow up Clayton's prison van will be exposed. Stunned by what she's heard Shona reveals herself. Gail begs Shona not to repeat what she heard, insisting he never meant to hurt Anna, will Shona agree?
ROSIE AND SOPHIE WANT ANSWERS Rosie and Sophie use the address they found at the Gazette office as they aim to track down Sally's online troll.
MICHELLE AND LEANNE FACE OFF AT THE BISTRO Michelle starts work at the bistro. As she flirts with Robert, Leanne warns him to be careful as Michelle's most likely on the rebound.
ELSEWHERE Faye secretly phones Phelan and makes arrangements to visit Seb. Kevin makes plans to save his business.
MONDAY 17TH APRIL
GAIL AND SHONA HAVE A HEART TO HEART On the street Gail approaches Shona, worried about what she knows. As Shona assures her she hasn't been to the police, Shona stuns Gail with a secret of her own.
ADAM STARTS TO SUSPECT TRACY Determined to find out who pushed Ken, and take himself out of the frame, Adam resolves to question Peter, convinced his story doesn't stack up. Tracy keeps her counsel, deeply suspicious of Adam. But when Luke lets slip to Adam that he wasn't with Tracy the night of Ken's assault, Adam confronts Tracy, knowing Luke lied to the police for her.
IT'S WAR AT THE BISTRO Leanne calls in the bistro and offers Michelle an olive branch, will Michelle accept?
ELSEWHERE Outside her house Rosie and Sophie approach Leah and accuse her of harassing Sally. Leah claims her mum is the culprit and promises to have a word. Phelan takes Faye to visit Seb. Kevin attempts to reassure Tyrone that he never set fire to the garage. Will Tyrone finally believe him?
---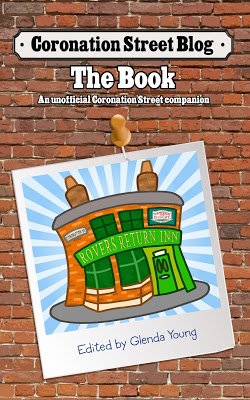 Please read
our advice for leaving comments on the Coronation Street Blog
All original work on Coronation Street Blog is covered by a
Creative Commons License