I'd hire him award:
Look at that little face. How could you resist?!
Musical ambience
: Slave to Love playing while Peter was falling under Chloe's spell.
Blast from the past
: Betty was given a name check by Liz showing the potential buyers around. Sarah told Bethany about the internet stalker she had.
The dangers of temptation award
: Peter wants to buy the Rovers. Last time he tried to open a bar, he hit the bottle, big time, and they reminded him of it, too.
Copycat award:
Cathy copying Gemma's hair style of the day. It doesn't make you look any younger, luv.
Interference award:
Ken really is getting his nose into everyone's business these days, isn't he? I don't blame him for worrying about Peter owning the pub though. Any parent would worry.
Manipulation street
: Ronan used Tracy as bait to lure Adam in for a beating.
Chloe put a tracking device in Peter's phone.
Style award:
Rosie carring the washing bucket like it was Prada.
Liz brought out her pink furry cowboy hat! I remember seeing her wear it when she returned from Spain one time even if it was for Amy as she says.
Lines of the week:
Sophie "Why do you have to wear something horrible to be taken seriously?" (indeed)
Rosie about John Lennon's peace bed-in "What was he complaining about?" Erica "World peace" Rosie "Did it work?"
Gemma "God loves a kebab!"
Peter "You can't expect to bang a gong and turn Adam into something respectable"
Sally "It's a slippery slope! It's the thin end of a wedgie!"
Mary to Adam "Can I just say, if you come anywhere near this till, I will get you in a headlock" (I believe her)
Mary "Butcher by day, masseur by night. I suppose...flesh is flesh...dead ... or alive"
Mary again, to Tracy "Have you always had these murderous urges" (erm...)
Peter "That's one thing you can say about me, I aim low in life, and I still miss"
By Tvor. Twitter:
@Tvordlj
---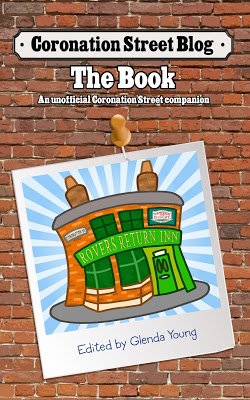 Please read
our advice for leaving comments on the Coronation Street Blog
All original work on Coronation Street Blog is covered by a
Creative Commons License