Matthew Rolland has interviewed Connor McIntyre, who plays Pat Phelan in Coronation Street.
It's a good, informal interview where Connor reveals how he got into acting. He says that he walked into a theatre for the first time in his life and asked if he go watch a rehearsal. Then began a love of acting after what he describes as his epiphany moment in the Barbican Theatre in Plymouth.

Talking about Coronation Street, he says that when he was first offered the role of Pat Phelan he was in the middle of his Masters Degree in Fine Art.

He was offered just three scenes originally and then ITV saw the opportunity to involve the character more and Phelan was brought back to the show. That stint lasted six months and then he received a call from ITV to ask him if he'd like to return.
Connor pays full credit to the writers at Coronation Street and says he loves playing him. For an actor to play a character with as many layers as Phelan, he says is "an absolute delight." He also talks about the perils of social media for an actor playing a baddie.

He also says that Pat Phelan will indeed get his comeuppance in due course too. I think we're all looking forward to that!
You can listen to the interview here.
---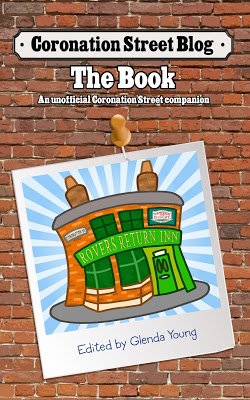 Please read
our advice for leaving comments on the Coronation Street Blog
All original work on Coronation Street Blog is covered by a
Creative Commons License