Action Props – Coronation Street
Manchester
Coronation Street is even bigger and better than ever and this year we are moving to 6 Episodes. So we are looking for an Action Props person to join our Design team, who ensure that every single one of our episodes is top-drawer telly.
In this role, you will ensure that all 'action props' and design elements are in place for filming in studio, on our lot or on location. You will read & breakdown scripts alongside working to the Standby Art Directors Prop List. You will be responsible for the ordering of props in advance of filming, and then on shoot days you will be responsible for providing and the re-setting of action props as well as facilitating any last minute requests.
You must ensure the future integrity of props, passing on continuity information to the design and prop teams via our Google Drive system. You will work closely alongside our Standby Art Directors and Design Dressing team on shooting days and will be responsible for both compliance and aesthetic issues during production.
Our Action Props Person will have a strong knowledge of TV production and an understanding of character profiles when selecting and ordering props. As you will be working closely with a variety of people within the production team and actors alike, you will have exceptional interpersonal skills and resilience. With a creative flair, if required you will be confident to act up to the role of Standby Art Director on occasion.
You will also have a high level of computer literacy and a relevant knowledge of Health and Safety, as well as Food Hygiene. You will be required to provide a 'action prop food' list based on scripted requirements and on artiste dietary requirements.
You must have previous experience of working in a drama studio environment, in theatre or within the entertainment industry with some knowledge of scene setting and/or dressing.
Due to the very nature of this role, confidentiality and discretion are a must. Demanding filming hours, mean that a flexible approach is essential.
Our people are our greatest asset and, as an equal opportunities employer, we welcome applicants from diverse backgrounds to work both in front of and behind the cameras.
If you have the skills that we need, then apply by the closing date of 27th January 2017.
Full details at
www.itvjobs.com
Like us on Facebook | Follow us on Twitter | Download our free App | Visit Corrie.net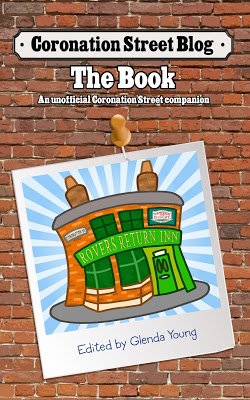 NEW! Coronation Street Blog - the book.
A must for all Corrie fans!
Please read
our advice for leaving comments on the Coronation Street Blog
All original work on the Coronation Street Blog is covered by a
Creative Commons License