Questions are being asked as to whether Phelan reall killed Andy last week in Coronation Street.
So, let's examine the evidence.
We know that Phelan whacked Andy with the laptop.
We know that Phelan then appeared at the back of his van looking a bit sweaty.
But what we didn't see was Phelan dispose of Andy's body, or any sign that Andy had indeed been killed.
Then we saw Phelan turn up for his wedding to Eileen with a spot of blood on his cuff and mud - or was it blood? - on his shoes.
And there we have it, incontrovertible proof that I haven't got a clue.
I'd love to think Andy was still alive and that he'll stagger back to Corrie one of these days to bring Phelan down.
Do you think Andy's still alive - yay or nay?
Like us on Facebook | Follow us on Twitter | Download our free App | Visit Corrie.net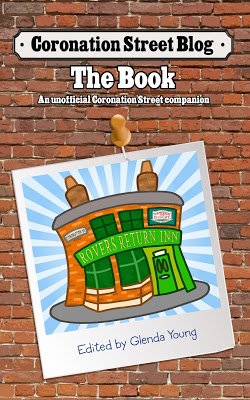 NEW! Coronation Street Blog - the book.
A must for all Corrie fans!
Please read
our advice for leaving comments on the Coronation Street Blog
All original work on the Coronation Street Blog is covered by a
Creative Commons License