Ben Price has announced he's leaving Coronation Street this summer! Yes, it's all over t'interwebs, folks. No more Nicky Tilsley. The story is on many websites but
according to the Mirror
,Ben has decided to leave the show to spend more time with his family.
"The decision to leave is purely personal – I want to be able to spend more time with my family. I have been supported by a terrific cast and crew and have had the most glorious storylines and for that I am most grateful."
It looks likely that his exit story will involve the reveal to the Weatherfield World that Steve is the father of Leanne's baby, leading to Michelle and Steve's split. There's no word whether Nick will be killed off, blown up in an "explosive" exit or if he'll run off to Devon to cry on Carla's shoulders. (That's just me speculating!) One thing is sure, Gail will not be pleased to see the back of her oldest son. I do hope they leave the character alive so he can return in future, even if he's got a different face. We're getting used to that, with Nick!
Best of luck, Ben! It's been a very good 7 years. Love Nick or hate him, Ben Price really did make Nick his own. We'll let Executive Producer Kieran Roberts have the last word:
"We fully respect Ben's decision to leave Coronation Street."
"As Nick he has been at the centre of some of the biggest plots of the last seven years."
"He is valued member of cast who will be greatly missed but we still have many months of great storylines with him leading to his dramatic exit later this year."
Like us on Facebook | Follow us on Twitter | Download our free App | Visit Corrie.net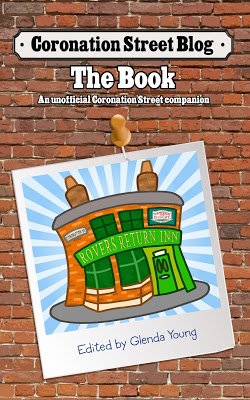 NEW! Coronation Street Blog - the book.
A must for all Corrie fans!
Please read
our advice for leaving comments on the Coronation Street Blog
All original work on the Coronation Street Blog is covered by a
Creative Commons License