Without any piffle, here are the storylines for the week ahead on Coronation Street, all wrapped up nicely in 50 words or less.
Monday 23 to Friday 27 January 2017
Michelle turns suicidal with grief, Nick and Steve fight, Shona saves Roy from being lonely - will Brian move in? Adam tries to hack into Underworld, Tracy celebrates her 40th birthday.
The full weekly preview, with pictures is right here on
Corrie.net

Missed last week's Corrie?
Catch up with the
Coronation Street Weekly Updates
Like us on Facebook | Follow us on Twitter | Download our free App | Visit Corrie.net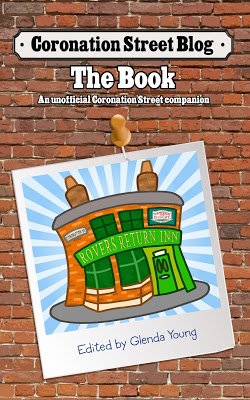 NEW! Coronation Street Blog - the book.
A must for all Corrie fans!
Please read
our advice for leaving comments on the Coronation Street Blog
All original work on the Coronation Street Blog is covered by a
Creative Commons License