Without any piffle, here are the storylines for the week ahead on Coronation Street, all wrapped up nicely in 50 words or less.
Monday 30 January to Friday 3 February 2017
Rosie and Sophie return, Phelan enlists Seb into his schemes, Daniel reads poetry to Sinead, Leanne wants Nick to propose, Luke crushed under a car, Adam charms Rosie.
The full weekly preview, with pictures is right here on
Corrie.net

Missed last week's Corrie?
Catch up with the
Coronation Street Weekly Updates
Like us on Facebook | Follow us on Twitter | Download our free App | Visit Corrie.net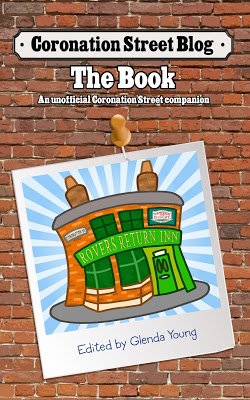 NEW! Coronation Street Blog - the book.
A must for all Corrie fans!
Please read
our advice for leaving comments on the Coronation Street Blog
All original work on the Coronation Street Blog is covered by a
Creative Commons License