The Godfather award
: Robert's impression of Don Corleone!
Impossible dreams award
: Robert fancies a married, pregnant Michelle.
Four hanky award
: Michelle and Steve's tragic week was heart wrenching even if the actors hadn't been through similar in their own lives. That dose of reality made this very hard to watch. Utmost respect for both actors.
Paraskevidekatriaphobia award:
Sinead has a phobia about Friday the 13th.
Salt in the Wound award
: Poor Michelle. After everything else, the first person she sees when she gets home from hospital is a pregnant Leanne.
Emotions of a Stone award
: Adam and Nick but especially Nick. No compassion at all unless it's all an act but if he's scared and jealous, it only makes his attitude even more contemptible.
Wrong Place Wrong Time award
: The new CCTV system caught a very incriminating conversation between Phelan and Todd.
Lines of the Week:
Eva about Toyah "I know her type. Barking out all orders then basking in all the pigging glory"
Kevin "How'dyou think dipping into the petty cash for Hope last year helped, eh? I wouldn't mind only she isn't even yours!" Tyrone "It's not the first time I've raised a kid that wasn't mine"
Gemma "I've done it on the top of a bus shelter and let me tell you, I couldn't have cared less about those people on the top deck of the 1-4-3!
Gemma "A six foot kebab? I'd be more worried it was going to eat you than feed you"
Liz "Grieving is a lonely, lonely place"
Phelan "I was planning to rip them off, but I didn't get the cash" (And right there, is the incriminating statement!)
Like us on Facebook | Follow us on Twitter | Download our free App | Visit Corrie.net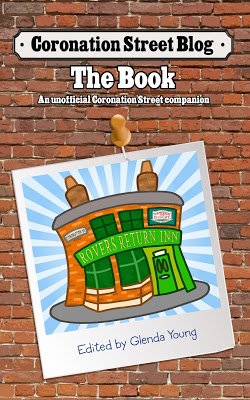 NEW! Coronation Street Blog - the book.
A must for all Corrie fans!
Please read
our advice for leaving comments on the Coronation Street Blog
All original work on the Coronation Street Blog is covered by a
Creative Commons License