I'm still upset and reeling after watching last night's Coronation Street.
I watched it later than it was broadcast as I was out at an event. And when I came home and did a quick check of social media before turning off my phone that was when I saw the comments. Our blogging team had called it the most harrowing episode of Coronation Street they'd ever seen and plaudits had been given to Simon Gregson and Kym Marsh.
I braced myself as the theme tune started, this was not going to be a cosy Corrie ride.
Kym Marsh and Simon Gregson have both been through the agony of losing babies in real life. There was so much more than acting going on in last night's Corrie and I know I can't have been the only fan in tears.
Yes, Corrie must win awards for this storyline, for the way it was directed, shot and written. But much more than that, is how amazing Kym and Simon were for sharing their grief on screen, going through it all again. Corrie have been supported by the neonatal death and still birth charity Sands.
Our blogger Emma was present at the press conference yesterday at ITV at which Kym and Simon and Sands were speaking about this storyline. I'm sure that Emma's words will convey a great sense from behind-the-scenes.
Well done to Coronation Street for tackling this storyline, and well done especially to Kym Marsh and Simon Gregson in what has been one of the most incredible episodes of the show I've seen in years. Crikey, I'm filling up again just thinking about it all.
Like us on Facebook | Follow us on Twitter | Download our free App | Visit Corrie.net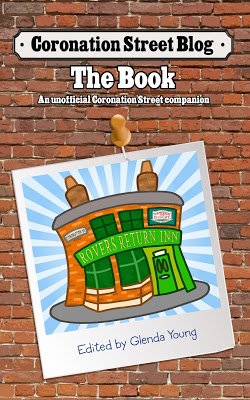 NEW! Coronation Street Blog - the book.
A must for all Corrie fans!
Please read
our advice for leaving comments on the Coronation Street Blog
All original work on the Coronation Street Blog is covered by a
Creative Commons License