Another great guest blog post from Coronation Street fan Rob Coates. Rob recently wrote for us
In Praise of Steve McDonald.
This time Rob writes about Zeedan Nazir and his words are poetic.
What Zeedan Knows
With that constant scowling look, Zeedan Nazir definitely Knows Something.
What he knows, nobody knows.
Even when he has nothing to know, he definitely Knows Something.
But what could it be that he Knows?
Perhaps he Knows how a constantly empty kebab shop manages to produce an increase in profits.
Perhaps he Knows that Rita is planning on charging an extra five pence per quarter of Midget Gems.
Perhaps he Knows the reason why Kevin doubled the size of the garage without needing to take on any extra staff.
So, I imagine, as Qasim Akhtar steps from his dressing room - make-up ladies flitting about him applying last-minute touches of powder to his face - as his long, flowing fur coat is removed gently from his shoulders, he steps on set.
His brow sufficiently furrowed, eyes narrowed and his lips thinner than Eva's waist, the director sees he is ready and shouts "action!"
Because in this scene, there is something that Zeedan Knows.
What does he Know?
We may never know.
Fancy writing a guest blog post for us? All details here!
Like us on Facebook | Follow us on Twitter | Download our free App | Visit Corrie.net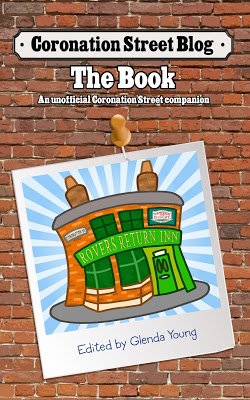 NEW! Coronation Street Blog - the book.
A must for all Corrie fans!
Please read
our advice for leaving comments on the Coronation Street Blog
All original work on the Coronation Street Blog is covered by a
Creative Commons License