Makeup Supervisors, Coronation Street Manchester
Coronation Street is even bigger and better than ever and this year we are moving to 6 Episodes so we are looking for experienced Makeup Supervisors to join our busy hard working team.
We are looking for Makeup Supervisors to breakdown scripts in accordance with our Producer, to lead the team, ensure artists are made up appropriately, hair styled as necessary, and any special fx are accurately maintained as appropriate to the story, location and studio filming. We will look to you to supervise/attend to all 'touching up' and continuity of makeup throughout the filming day and throughout the block.
Working closely with all departments you will be responsible for breaking down the schedule/story in conjunction with the Head of Department ensuring the correct and appropriate 'look' of all artistes is achieved. In conjunction with 1st AD's ensuring your team adheres to agreed call times. You will ensure continuity throughout the filming day and overall continuity throughout that block and liaise with other Makeup Supervisors to ensure continuity is met.
Our successful candidates will be fully qualified Makeup Supervisors with experience of working within a television environment. You will be highly organised, approachable, enthusiastic with excellent presentation and communication skills. You will need to have demonstrable experience and work effectively as part of a team and leading a team whilst remaining calm and efficient under pressure to meet tight deadlines.
You must be up to date with new make up methods and material, Have an up to date knowledge and understanding of SFX and injuries etc. and have gained enough experience and knowledge to be able to work to Supervisor level.
In addition you will need strong IT skills, punctuality and reliability is key and a willingness to work long hours when necessary.
Our people are our greatest asset and, as an equal opportunities employer, we welcome applicants from diverse backgrounds to work both in front of and behind the cameras.
Closing date for applications: 25th January 2017
Full details at
www.itvjobs.com
Like us on Facebook | Follow us on Twitter | Download our free App | Visit Corrie.net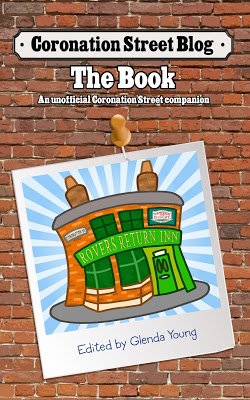 NEW! Coronation Street Blog - the book.
A must for all Corrie fans!
Please read
our advice for leaving comments on the Coronation Street Blog
All original work on the Coronation Street Blog is covered by a
Creative Commons License