Now then, normally when I title a blog post with "Guess who..." it normally means I'll be revealing who the who is, if you know what I mean. But in this case, I really would like to make a guess as to who will move into Maria's empty flat.
My guess - and hope - is that Freddie will take up the empty flat while Maria is serving at Her Majesty's Pleasure for the next few months. As the flat's above Audrey's salon, this would lend itself very nicely to further development of Audrey and Freddie's relationship, with him as her tenant, living above the shop as it were.
But if it's not to be Freddie, what do you think should happen to the salon flat while Maria's away. Should anyone move in - and if so, who would you like to see there?
Like us on Facebook | Follow us on Twitter | Download our free App | Visit Corrie.net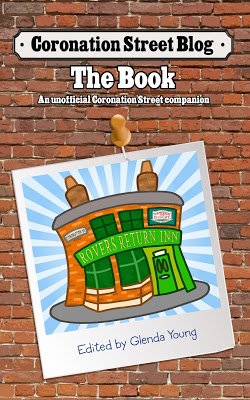 NEW! Coronation Street Blog - the book.
A must for all Corrie fans!
Please read
our advice for leaving comments on the Coronation Street Blog
All original work on the Coronation Street Blog is covered by a
Creative Commons License