Next week in Coronation Street, we'll see Liz talk to Michelle about her agony at losing her own baby.
On Friday night, January 20th, Liz and Michelle will have a heart to heart after Michelle pushes Steve away from her in her grief. Liz will tell Michelle how important it was for her and Jim to stay strong as a couple after Liz lost the baby girl that they had called Katherine "Katie" McDonald.
Liz's baby was born prematurely on 1st January 1992 and died within a couple of days.
I remember this storyline vividly and with great sadness.
Liz's grand-daughter Amy Barlow has Katherine as her middle name in honour of Liz's baby.

You may also like to read our blog post about children in Coronation Street who have died.
Like us on Facebook | Follow us on Twitter | Download our free App | Visit Corrie.net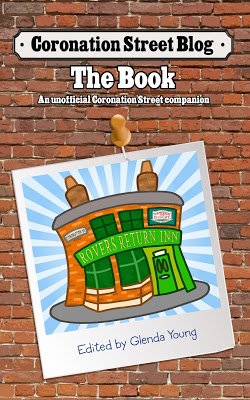 NEW! Coronation Street Blog - the book.
A must for all Corrie fans!
Please read
our advice for leaving comments on the Coronation Street Blog
All original work on the Coronation Street Blog is covered by a
Creative Commons License