It's big, it's yellow and it points at the stars. And now, Curly's telescope as seen in Coronation Street has gone up for sale.
When Curly Watts bought No.7 Coronation Steret, he could finally indulge his love of astronomy and paid Neil Mitchell to carry out a loft conversion, turning the attic into an observatory.
A skylight was fitted into the roof, the window was made able to open, and Curly bought a new telescope for the new room. His project disappointed his fiancée, Kimberley Taylor, who had assumed that he was installing a third bedroom. Kimberley thought the telescope a waste of money and dumped Curly for not putting their wedding plans first.
In 2000, as seen in the picture above, Culey and Raquel featured in Corie's first ever two-hander episode with just the two characters.
Read more on that here.
And now, the telescope as used in
Coronation Street is up for sale
. Bidding starts at an eye-watering £220 but it does come with a certificate of verification that it was used in the show.
Like us on Facebook | Follow us on Twitter | Download our free App | Visit Corrie.net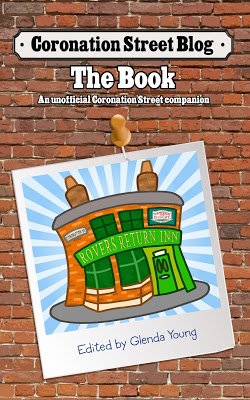 NEW! Coronation Street Blog - the book.
A must for all Corrie fans!
Please read
our advice for leaving comments on the Coronation Street Blog
All original work on the Coronation Street Blog is covered by a
Creative Commons License