Here are some preview pictures from the episode of Coronation Street to be shown on Monday 2 January 2016.
Maria's prison ordeal.
If looks could kill! This is the moment that Aidan comes face to face with Maria in the prison visiting room after failing to show up to support her in court.
Maria was sent down for six months on Friday 23rd December after pleading guilty to illegally marrying gay friend Pablo while staying with her parents in
Cyprus.
In episodes which air on Monday 2nd January the guilt is written all over Aidan's face after he vowed to stand by Maria and tell girlfriend Eva of their affair, enabling them to start a relationship of their own. But Aidan ducked out at the last minute leaving Maria to face her fate without Aidan at her side.
Now having spent a week in prison, with plenty of time to contemplate their so called relationship, Maria finally gets the opportunity to issue Aidan with a few home truths.
Is this the end of Aidan and Maria or will the temptation between the pair still prove to strong to resist?
Like us on Facebook | Follow us on Twitter | Download our free App | Visit Corrie.net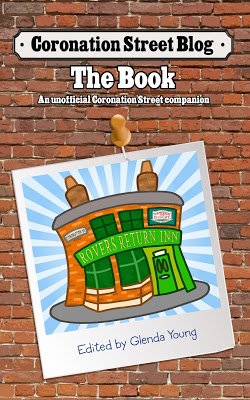 NEW! Coronation Street Blog - the book.
A must for all Corrie fans!
Please read
our advice for leaving comments on the Coronation Street Blog
All original work on the Coronation Street Blog is covered by a
Creative Commons License