Actor Rob Mallard, who plays Daniel Osbourne in Coronation Street, recently said in an interview "I'd love Denise Black to return to Corrie!"
You can read more on that here
.
I'm also a fan of Denise Black and would love to see her back on the cobbles as Daniel's mum and Ken's ex-girlfriend.
But what is Daniel hiding about his mum, do you think? We know that when Daniel first turned up in Corrie he said that his mum left him many years ago. But we don't know why.
And this week we saw Daniel give Sinead a gift of a blue stone necklace which had once belonged to his mum.
Are Corrie planting little clues about Daniel's mum with a view to her returning? Ooh, I do hope so. And I hope we find out more about Daniel's past too. For this fan, he's one of the most intriguing and watchable characters that Corrie's had in a long time.
Like us on Facebook | Follow us on Twitter | Download our free App | Visit Corrie.net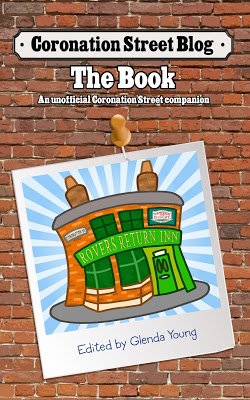 Coronation Street Blog - the book!
A must for all Corrie fans.
Please read
our advice for leaving comments on the Coronation Street Blog
All original work on the Coronation Street Blog is covered by a
Creative Commons License