Wednesday 8th March 2017
ADAM'S ON BORROWED TIME Ken's furious with Adam for taking his car without permission and goes hunting round his flat in search of his car key. But Ken's in for a shock when he finds much more than he bargained for! When Ronan turns up on the street, aware Adam slept with Trina, it becomes clear the drug deal has gone badly wrong. As Ronan drops threatening hints to oblivious Tracy and Amy, Adam's terrified.
DANIEL'S DETERMINED TO SCRUB UP FOR SINEAD Sinead feels burdened by the responsibility of making the final decision about the baby. When Beth points out that Sinead knows exactly what she wants but just won't admit it will Sinead follow her heart? Daniel charms Robert into giving him a trial job as a waiter at the bistro.
PETER PLAYS WITH FIRE When Toyah tells Peter how grateful she is to him for working hard to earn extra IVF money, he decides to continue chauffeuring Chloe. Meanwhile as Liz shows prospective buyers around the Rovers, Peter's struck by an idea.
ELSEWHERE Cathy's mortified at having embarrassed herself in front of Brian and is relieved to be going to visit Nessa in Scotland. Gemma wonders if Cathy's taken a fancy to Brian! Following the Gazette article a number of nasty comments about Sally start appearing online.
Read more about tonight's Corrie here -
as Ken sets fire to Adam's drugs money!
Like us on Facebook | Follow us on Twitter | Download our free App | Visit Corrie.net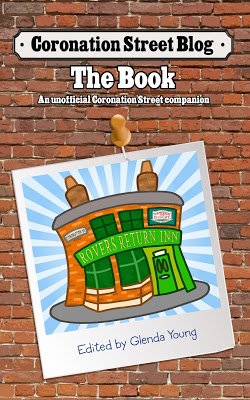 NEW! Coronation Street Blog - the book.
A must for all Corrie fans!
Please read
our advice for leaving comments on the Coronation Street Blog
All original work on the Coronation Street Blog is covered by a
Creative Commons License